The Reverse Feasibility Champions Program
A Proven Approach to Finding the Treatment Options Your Patients Need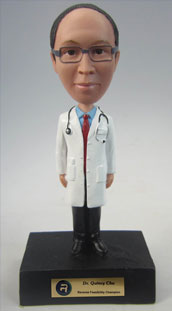 Give your patients access to the oncology trials they need!
The Reverse Feasibility Champions Program is a collaborative approach that benefits you, oncology
clinical trial sponsors
, and most importantly your patients. Its purpose is to match you up with
Phase I-III oncology trials
and the novel compounds that are a good fit for both your research interests and the needs of your patients.
Reduce time spent reviewing clinical trials that are not well suited to your site
Easy access to well designed, cutting-edge studies with academic benefits
Pre-screened, financially stable sponsors with approved budgets

"We see a clear need to give our patients access to more clinical trials. The Reverse Feasibility Champions Program provides an opportunity for us to link up with drug developers in the United States who are in need of sites like ours with an expertise in early phase oncology clinical trials."
Dr. Stephen Welch
Medical Oncologist at the Regional Cancer Center in London, Ontario